Southern Highlands Property Guide
SOUTHERN HIGHLANDS TRAVEL GUIDE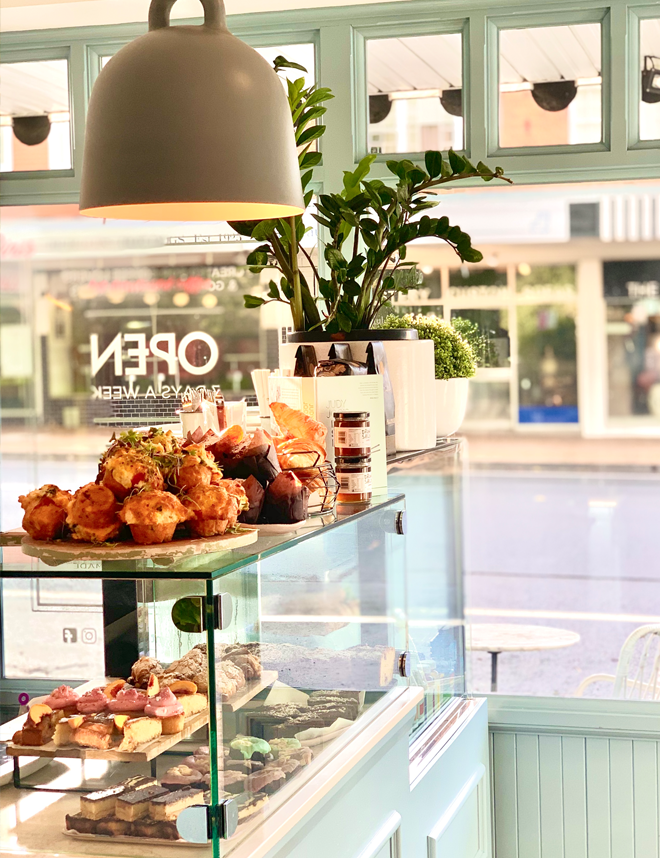 INTRODUCING THE SOUTHERN HIGHLANDS
Are you ready to fall in love? Immerse yourself in this idyllic and charming region.
With quaint and elegant towns dotted right throughout, the Southern Highlands is oh so enchanting.
For the antiques and homewares lover, prepare for your heart to melt. For the culinaire, there are so many non-negotiables and if you can't decide, wine and cheese is absolutely a meal.
Prepare to be dazzled and delighted by the magic of the Southern Highlands.
Safe Travels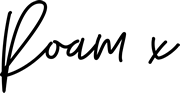 For an epicurean, this is a playground of quality produce. Many a well-acclaimed chef has come to the highlands to share their passion for food and love of the land. So, take a breath as you work your way through this mouth-watering list.
BERRIMA
The Loch
A paddock to plate tasting experience that will warm the cockles of your heart. Farm stall every Sunday.
@theloch
General Store and Cafe
A fab option in this historic town and the... best... melting moment... everrrr.
@general_store_cafe_berrima
BOWRAL
Your Vintage Occasion
Located in the Dirty Janes Emporium, this is a vintage lovers high tea fantasy. Note to self - scones are on the menu.
@your_vintage_occasion
Cafe Annesley
This cafe is just one big giant hug, from the brother and sister team who run to the show to the homemade food. You can taste the love in every bite.
@cafeannesley
Bendooley Estate Larder
Lunch served direct from the fields and pantries of local providores. A good salad or soup takeaway option for a picnic at Bradman Oval.
@bendooleyestatelarder
Harrys on Green Lane
Floor to ceiling book cases, antiques en masse - your senses will be on overdrive. This is one establishment you simply cannot miss.
@harrysongreenlane
The Press Shop
Heart flutters for this beautiful space. Dine amongst vintage letterpresses.
@the_press_shop
2Park Rd Corner Store
A little off the beaten track and a solid option if you crave a toastie.
@2parkroad
The Mill Cafe
Pies are the hero here and, a goodie with kids.
@themillcafebowral
BUNDANOON
Jumping Rock Cafe
Cute lil' rustic cafe with homemade goodness.
@jumpingrockcafe
BURRAWANG
Burrawang Village Hotel
Soak up the atmos in this gorgeous outdoor setting.
@burrawangvillagehotel
MOSSVALE
Highlands Merchant
OMG an absolute Roam fave. From the pink coffee machine, to the intricately decorated donuts, and the milkshakes that the lil' ones will coin as 'the best'.
Big love for these guys.
@highlandsmerchant
ROBERTSON
The Whey Cafe and Dairy Store
Baked Potatoes are the speciality! Alternatively, create your own platter at the Dairy Store, and graze the
day away.
@thewheycafe_robertson
SUTTON FORREST
Sutton Forest Inn
'The Sutton' is definitely one of the best country pubs. With a beautiful outdoor area overlooking the highlands, this is a great family option.
@suttonforestinn
BERRIMA
Berrima Vault House
This place is the epitome of chic. With a Spotify playlist designed by internationally renowned 'Playlister', the newly designed Vault House is the place to start your day or end your night. Absolutely must book.
@berrimavaulthouse
BOWRAL
Grand Bistro
When I say Frites and Cafe De Paris, you say... Oui.
@grandbistro
Harrys on Green Lane
If you missed it for lunch , dine in for dinner on Friday or Saturday nights. A romantic option with a fabulous wine list.
@harrysongreenlane
MITTAGONG
Paste Australia
Traditional Thai with a world class chef and shmick set up.
@pasteaustralia
MOSS VALE
Birch
Mod Oz in a stunning setting. A great option for the lazy Sunday lunch.
@birch_restaurant
Bernies Diner
Americano diner dreams of deliciousness. This place is all about pastrami/corned beef on rye with a side of fries and extra pickles (homemade). Roll in...cause you will be happily rolling out...
@badassbernies
The cool climate of the Highlands is the birth place of the perfect drop. Paired back with a platter and picnic blanket, sit back, relax and soak it all up.
BERRIMA
Peppergreen Estate
A vineyard, olive grove and tasting room, all set in an idyllic location
@peppergreenestate
Bendooley Estate
A slice of heaven...when a winery incorporates accommodation, a book barn and a dining option you know you're onto something.
@bendooleyestate
BOWRAL
Centennial Vineyards
Park yourself on the balcony. Eat. Sip. Repeat.
@centennialvineyards
JOADJA
Joadja Distillery
If whisky or gin is your tonic of choice, this joint is worth a visit.
@joadjadistiller
MITTAGONG
Artemis
A Sunday visit will get you pizza, wine and good times.
@artemiswines
Tertini
Boutique winery. Cellar door by appointment only.
@tertiniwines
Eden Brewery
Ale.
@eden_brew
MOSS VALE
Southern Highlands Brewery
Craft beer and tappy hour.
@taphouse_shbrewing
Mount Ashby Estate
Boutique vineyard coupled with an antique store and French cafe. Ooh la la
@mount_ashby_estate
If homewares are your vibe, then bring an extra suitcase. In all honesty, the shopping here is too good.
BERRIMA
The Little Hand Stirred Jam Shop
An ode to the sweet spread.
@handstirred
Six Impossible Things
A cute giftstore paying homage to socks.
@six_impossible_things_berrima
Berrima Village Pottery
Keep cup anyone?
@berrima_village_pottery
Mrs Old Bucks Pantry
Stock your pantry. Condiments 'r us.
@mrsoldbuckspantry
Lolly Swagman
Because it's just rude not to mention the lolly store.
@lollyswagman
Berkelouw Book Barn
Position yourself fire side, order the pizza, sip a red and scour through the amazing selection of new and vintage books.
@bendooleyestate
BOWRAL
Suzie Anderson Home
Interior design fanatics be prepared to fall truly madly deeply. Workshops and masterclasses are a must.
Also located in Moss Vale.
@suzieandersonhome
Few and Far
A curation of exquisite treasures for your abode.
@fewandfarhome
Bespoke Letter press
Where the letterpresses go tinker tinker and bespoke stationery is born.
@bespokepress
Dirty Janes Bowral
The birth place of eclectic. Get lost in the maze that is a vintage nirvana.
@dirtyjanes_bowral
The Bronte Tram
Ornate pieces and one-off finds.
@thebrontetram
The South Store
The one-stop-shop for our fave brands.
@the_south_store
BRAEMAR
Lydie Du Bray Antiques
An enchanting antique store in a whimsical setting.
@lydie_du_bray_antiques
MOSS VALE
Made by Others
Everything everything. Gifts. Cards. Candles. Art. Accessories.
@madebyothersmv
Bowerbird on Argyle
Another dose of interior joy.
@bowerbirdonargyle
Greenbridge Studios
Raw craft. By appointment only.
@green_bridge_studios
ROBERTSON
The Robertson Cheese Factory
Because cheese platters all need a place to start.
@robertsoncheesefactory
SUTTON FOREST
The Everything Store
Never before as an antique store been so beautifully curated. If colour coding gets you excited this place is definitely worth dedicating a few hours to.
@_the_everything_store_
Frolic through the highlands for there is so much to do.
Highlands Grazing Co
If luxe picnics are your thang, then these are your peeps.
@highlandsgrazingco
MOSS VALE
Rosthwaite Farm
Giddy-up! It's time to go galloping.
@rosthwaitefarm
BOWRAL
The Mill
An outdoor market place featuring food, exhibits and a monthly farmers market. Jump online to order a bespoke local food and produce box - perfect if you are planning to cook from your AirBNB.
@themillbowral
ROBERTSON
Maugers
Paddock to plate tour for the carnivores.
@maugerspaddocktoplate
Robertson Truffles
We're going on a truffle hunt. Gonna spot a big one. (June - August)
@trufflesrobertson
The Shac
A vibrant hub of artisanry. Exhibitions. Workshops. Artists at work.
@shac_robertson

The information in this Roam travel guide and the recommendations and suggestions are made in good faith and are based on research by and the personal opinions of the writer.
Users of this information do so on the basis that it may not be current, up to date or accurate. The writer does not accept any liability for any losses or damages sustained by the user.
The writer makes no representations about the suitability of the content displayed in this Roam travel guide for any purpose. The recommendations and/or suggestions do not in any way imply, suggest, or constitute any sponsorship or approval of a hotel, store, restaurant or business.