ORANGE, MILLTHORPE & CARCOAR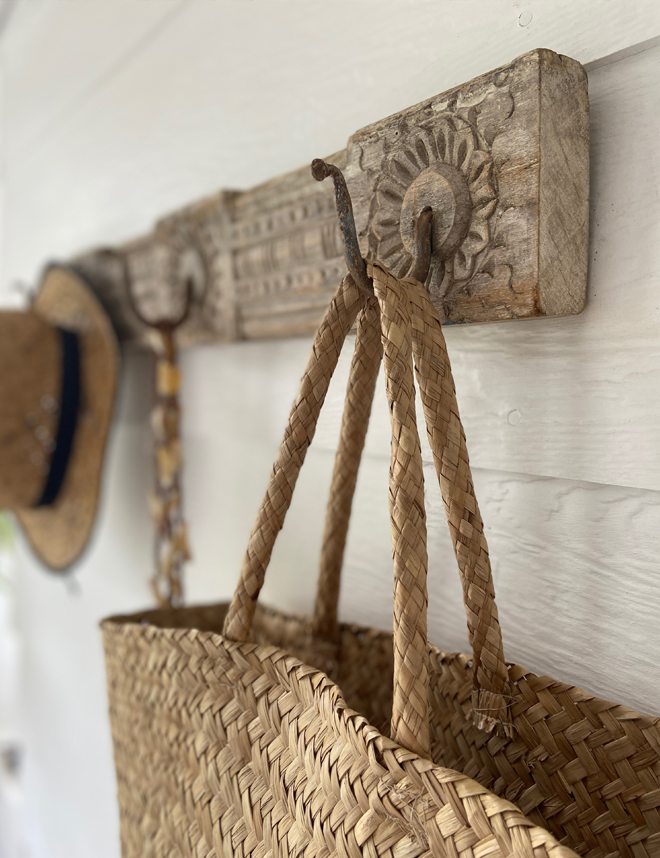 Some know it as Summer Bay and others refer to it simply as the Northern Beaches. As you twist and turn through the bends, there is no going back. Leave the city behind and immerse yourself in the ultimate coastal lifestyle.
It's the type of place that you will fantasize about moving to, or one day the location of your dream holiday home.
The Northern Beaches is a touch of old school beach town sprinkled with upper class glam. The perfect duo for a holiday destination.
Safe travels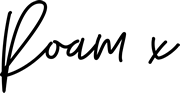 Cosy, cruisy breakfast and lunch options.
Anything Grows
The firepit is lit in this flourishing nursery, serving up a piping hot meat pie.
@anythinggrows
Bills Beans
The locals choice for coffee, located on a quiet corner away from the hub.
@billsbeans_eastorange
Byng St Local
A buzzy café where the mushroom and avo on toast is the absolute hero.
@byngstreet  
Coronet Milk Bar
Old Skool! The most epic milkshakes! These guys make their own chocolate sauce – now that's commitment to the shake.
@thecoronetmilkbar_2800
Cured
If meats are your thing, stock up for your picnic at this European charcuterie. The biltong is en pointe.
@curedorange
Good Eddy
The best morning brew in the town centre.
@goodeddy
Groundstone
Mod, healthy bowls and nourishing bites in this cool café.
@groundstonecafe
Hawkes General Store
A perfect coffee pitstop while you peruse this magical store.
@hawkesgs
Herba Salata
Salad heaven. A great grab and go option for your picnic in Cook Park.
@herba_salata_wholefood
Nimrods Café @ Jumbled
Located in the infamous Jumbled store, this is the perfect pitstop while you are shopping up a storm.
@nimrodscafe
Raccine
Pastry heaven. DHB – don't hold back.
@raccineorange
Spilt Milk
Ice cream goals otherwise referred to as 'cow to cone'. With flavours such a choc cinnamon pav, you may opt to pop your head in here.
@spiltmilkbar
The Agrestic Grocer
Apple Pie. Go for the pie and stay for the music.
@agrestic_grocer
Birdie Noshery
Great spot for drinks, more drinks and nibbles…(also a good breaky or lunch option).
@birdienoshery
Carriers Arms
Est in 1890. The team from @madhatterboozeco have breathed fresh life into this gorgeous pub.
@carriersarms
Charred
An Orange institution for next level food. One of two hatted restaurants in the region.
@charredkitchenbar
Fiorini
Traditional, authentic Italian, in an off the beaten track location. Run by two sisters who are very proud of their roots.
Gracie Burger
Take it down a notch and let loose. Gracie Burger is naughty but nice.
@gracieburgerorange
Lolli Redini
A celebration of Aussie produce and another one with a hat!
@lolliredinirestaurant
Mr Lims
Another fab Asian spot and the KFC (Korean Fried Chicken) comes highly recommended.
@mrlimorange
Raku Izakaya
Flame seared salmon sushi AKA aburi – it's an absolute must. Modern Jap.
@raku.izakaya
Sweet Sour Salt
Look for the neon sign and wall art. Modern Asian done right.
@sweetsoursalt
The Union Bank
The first bank in Orange is now an institution for food and drink. The @schoolhouserestaurant is simply delish.
Borrodel
It's all about the Sky Bar overlooking Orange. What a view. If you care to dine, Sisters Rock is one of the best in the land.
@borrodell_vineyard
De Salis
A story behind each bottle, and a pour that is made with so much passion. This is a vineyard with exquisite surroundings.
@desaliswines
Ferment
This is a space for wines, who don't have a cellar door, to be able to showcase their varietals. If Gin is more your tonic, you will find some top local selections here.
@fermentwinecentre
Mad Hatter
These guys make a v cool craft cocktail in a can. Stop by their drink lab which is open from 5am, serving lattes by day, food and bev by night.
@madhatterdrinklab
Parrot Distilling Co.
A perfect marriage of botanicals which make for Oranges' favourite gin spot. Head to the Aviary bar and go for the flight.
@parrotdistillingco
Philip Shaw
The cellar door is housed in a stone bar whose walls speak of times gone by. Stay indoors for a comprehensive tasting or, sip by the open-air fire pit as the kids kick a ball on a make-shift soccer pitch.
@philipshawwines
Rowlee
Bottle of Red, picnic hamper by the lake and if you really want to, you can spend a whole night in the vineyard at their onsite property.
@rowleewines
Swinging Bridge
Watch the sun go down over Mt Canobolas and work your way through their crispy range.
@swingingbridgewine
Washington and Co.
Live music with an extensive selection of whiskies and cocktails. 5pm-midnight, this is where the nightlife is.
@washingtonandco
Angus Barrett
If leather is your vibe, don't miss this.
@angusbarrettsaddlery
Hawkes General Store
Whimsical from the front and amazing inside. Homewares, lifestyle - GOLD.
@hawkesgs
Iglou
Attached to the Jumbled store, this is the pick of the lot for fashion.
@jumbledonline
Jumbled
OMG. No words. The most incredible store which celebrates colour like never before. Homewares that will blow your mind. Head to the back of the store for the art gallery.
@jumbledonline
The White Place
Once a house, now a shop.Every room is converted into a design lover's dream.
@thewhiteplace_orange
The Agrestic Grocer
A few minutes out of town, stock up on Orange produce to take home for keeps.
@agrestic_grocer
Adventure Playground at Orange Botanical Gardens
Great option for the kids.
Country Food Trails
Food and vino tours with an experienced local who oozes passion and insider knowledge.
@countryfoodtrails
Cook Park Picnic Lunch
Grab and go from providores including @agrestic_grocer. @curedorange , @racineorange or @herba_salata_wholefood and set up shop in the pretty surrounds.
Federal Falls Walk
A 4km walk to the streaming Federal Falls waterfall will leave you feeling super fresh.
Heifer Station
A woolshed converted into a cellar, with a petting zoo on the side. Fun for the whole family.
@heiferstationwines
Hillside Harvest
Visit the year round, deeevine, farm store or dine amongst the trees with a Hillside picnic hamper. Come November - April, its fruit and veggie picking season.
@hillsideharvest
Huntley Berry Farm
Arm yourself with a bucket and get picking. Berries are blooming between November – May.
@huntleyberryfarm
Kite, Sampson and Byng St
The prettiest streets to stroll down.
Lake Canoblas
A tranquil spot to chill in the warm rays (and if you need it … a park, for the kids to blow off some steam).
Mt Canoblas at Sunset
Romance just hit its peak. Watch the sun go down with some local bites and a bottle of cold-climate wine from
@fermentwinecentre
Orange Grazing Co
Wine country is nothing without a damn fine grazing platter to match.
@orangegrazingco
Orange Farmers Market
Buy fresh and buy local. Every 2nd Saturday.
@orangefarmersmarket
Richard Learmonth
A bespoke dining experience with a Chef who seriously knows his craft. Please sir, can I have some more?
@r_learmonth
Byng Street Hotel
Think Kit Kemp vibes in an old meets new building. These guys are all about going the extra mile. From an awesome turn down treat to a self-curated mini bar. Yes please.
@byngstreet_hotel
Cadogan Country House
Luxury farm stay goals right here. Old Macdonald would give this one the nod. And, wait for it....there is a 200m farm hedge maze.
@cadogancountryhouse
De Russie Boutique Hotel
Slick modern boutique hotel a stone's throw from town.
@derussieboutiquehotel
Hargans Cottage
If you wish stay out of the big smoke of Orange, Hargans is proudly brought to you by @tomolly_carcoar.  Not only will you be staying in a beautiful space, you will lap up all the little treats from the fabulous owner, Belinda.
Mirraweena Cottage
6 minutes from Millthorpe is this adorable accommodation for 2.  Lots of added extras come with this interior designed Airbnb. Stunning views!
@mirraweena_cottage
Nashdale Lane Glamping
Engulfed in orchards and olive groves, this is the ultimate couple glamping experience. Located in a winery you can be assured of all 'the essentials' during your stay.
@nashdalelaneglamping
The Quest
A great option for the family in town, with modern rooms and plenty of space.
@questorange
The White Place
A four bedder with with beautiful interiors. These guys have a beautiful store in town, if you like what you see…buy it!
@thewhiteplace_orange
CARCOAR
Commonly referred to as the town that time forgot. Cute Carcoar will warm the cockles of your heart.
EAT
Antica
They refer to themselves as a Ciociarian locanda. An intimate and authentic Italian dining experience that you must book in advance.
@anticacarcoar
Village Grocer
You will definitely need to refuel on coffee and cake due to the complete overstimulation that is Carcoar.
SHOP
Rustic Flamingo
Go back in time and have a little chuckle as you see items from days gone by…well I guess that depends how old you are.
@therusticflamingo_carcoar
Tomolly
Step foot into this dark and moody store, which is a curated collection of homewares and fashion from all over the world. Give yourself hours and you still won't want to leave.
@tomolly_carcoar
PLAY
Toy Museum
OMG. OMG. OMG. Collectors heaven set up in an old Carcoar Bank. Every fad, every phase is carefully organised, and it is gob smackingly amazing.
MILLTHORPE
A quaint and charming town with a rich heritage.
SIP
Angullong Wines
Find a comfy position next to the roaring fire in this bluestone cottage and go straight for the garnet toned Barbera.
@angullongwines
Tamburlaine
This is a cellar door that feels a little more like a café/bar. Order platters from the nearby @millthorpeprovidore and start making tasting notes.
@tamburlaineorganicwines
SHOP
Bedtime Bliss

If you have a slight pyjama fetish you may want to stop by this cute and cosy store.
@millthorpebedtimebliss
Larder & Home
If you are on your way to Millthorpe, veer off and have a squiz in here. Lattes, small bites and homewares.
@larderandhome
EAT
Millthorpe Providore
Dedicated to local produce, Millthorpe Providore is simply divine.  Bircher for breakfast is the locals pick of the menu.
@millthorpeprovidore
The Commercial Millthorpe
An iconic 1870s pub, which has recently received a breath of fresh air. Fine-Dining Chef, Richard Learmonth has consulted on the menu full of heart-warming comfort food.
@thecommercialmillthorpe
Tonic
Without a doubt this is one of the best and most awarded contemporary restaurants in the region. Long lunches and romantic dinners feature fresh and seasonal.
@tonicrestaurant
The information in this Roam travel guide and the recommendations and suggestions are made in good faith and are based on research by and the personal opinions of the writer.
Users of this information do so on the basis that it may not be current, up to date or accurate. The writer does not accept any liability for any losses or damages sustained by the user.
The writer makes no representations about the suitability of the content displayed in this Roam travel guide for any purpose. The recommendations and/or suggestions do not in any way imply, suggest, or constitute any sponsorship or approval of a hotel, store, restaurant or business.