Northern Beaches Travel Guide – Property 2021
NORTHERN BEACHES TRAVEL GUIDE
AVALON, WHALE BEACH & PALM BEACH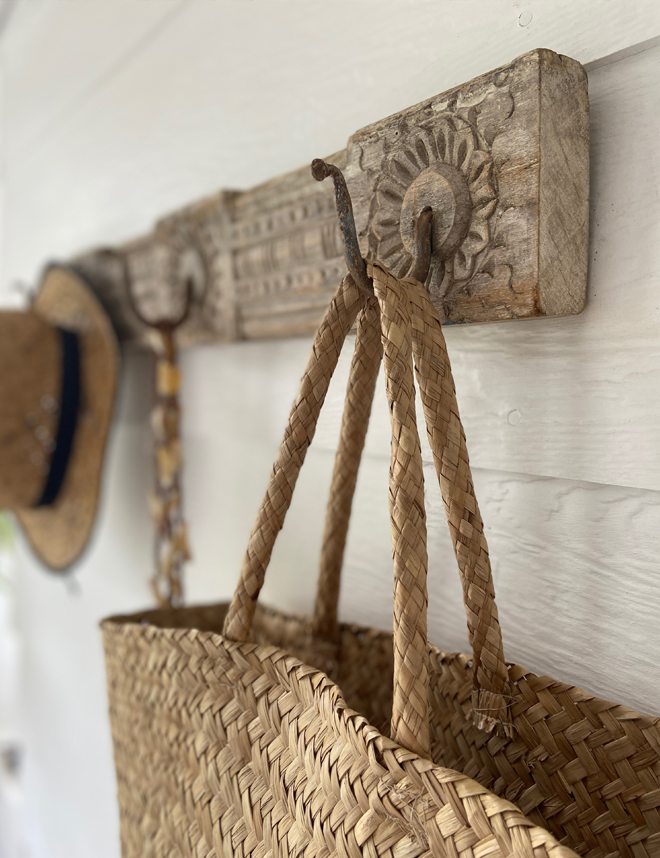 Some know it as Summer Bay and others refer to it simply as the Northern Beaches. As you twist and turn through the bends, there is no going back. Leave the city behind and immerse yourself in the ultimate coastal lifestyle.
It's the type of place that you will fantasize about moving to, or one day the location of your dream holiday home.
The Northern Beaches is a touch of old school beach town sprinkled with upper class glam. The perfect duo for a holiday destination.
Safe travels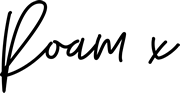 Cruisy, cute breaky and lunch options are a plenty.
AVALON
Bookocino
Coffee amongst the pages. Sunday mornings are a highlight with live music to ease your way into the day.
@bookocino
Paloma
The newest kid on the block in a quiet suburban strip. Doing fab things in bowls.
@paloma_avalon
La Banette
When Paris comes to you. Pain au Chocolat that will fill you with so much joy.
@labanette_
Bonfire Bread
Four words. Smoked Chicken Salad Roll.
@bonfire.bread
The Sneaky Grind
This is a local gem and combines two of the great loves – caffeine and a surf shop.
@thesneakygrind
Avalon Organics
The healthy way to start your day.
@avalonsorganics
The Hungry Ghost
Toasties and lattes.
@_hungry_ghost
Classic Coffee
A van serving coffee and the best Burritos, overlooking Avalon Beach. Be there for sunrise.
@classiccoffee
Careel Bay Marina
A darling little hidden gem at the marina. Coffee with the boats.
@careelbaymarina
Graze N Cakes
The best banh mi on the beaches.
@grazencakes
Mekong Merchant
Rice paper rolls and bubble tea! Yipee!
@mekongmerchant
Girdlers
A health conscious café tucked away in the backstreets of Clareville. Fri and Sat healthy Mexican is on the menu.
@girdlers_cafe
Beach House Avalon
The kiosk is serving an all day menu with options for the lil'nippers. From 10am the bubbles and beer are flowing…
@beachhouseavalon
WHALE BEACH
Whale Beach Deli
Super cute café as you make your way down to Whale Beach. The latte art is totally in theme with their signature anchor.
@theboathousegroup_
PALM BEACH
Coast
Divine on the outside, delectable on the inside.
@coastpalmbeach
The Boat House
You can't really come to Palm Beach without a visit to The Boat House – it is classic Palmy.
@theboathousegroup_
Dunes Kiosk
Roll off beach and straight into the fanciest kiosk in town. Shucked coconut or oysters?
@dunespalmbeach
Barrenjoey House
Long lunches are the vibe.
@barrenjoeyhousepalmbeach
This is the gold list of dining options. Brush off the sand and freshen up because dinner is served.
AVALON
Ouzo
When Effie is in the kitchen and Jim is serving you a Mythos, you know the food is going to be authentic. This is THE BEST GREEK EVERRRRRR.
@ouzogreekrestaurant
Alma
A bowl of guac and chips paired back with a cheeky margarita.
@alma_avalon
Alfonosos
Come Friday and Sunday night, the Avalon Bowlo lights up.The live music plays loud and Alfonso rolls out his woodfire pizza oven. This is the epitome of the perfect night.
@alfonsoscafe
Spaghetti 75
Fresh pasta to take away. No further comment.
@spaghetti75avalon
Bistro Boulevard
Cheese soufflé and all your Frenchie faves.
@bistroboulevard2107
Sunset Diner
Pink neon lights and Miami feels. Burger joint goals.
@sunsetdinerofficial
Cranzgots
Pizza. Satisfy your sweet tooth with the lip smackin' Nutella Pizza.
@cranzgots
Oceana Traders
Straight from the ocean. Opt for fish tacos or a box of salty chips. HOTTEST TIP - buy the tuna dip in bulk.
@oceana_traders
Clareville Kiosk
Just beautiful. Romantic. Atmospheric.Delicious.
@clareville_kiosk
Bar Elvina
Salty coastal vibes at this cute wine bar that is a welcome addition to the area. Grab the guys and gals for some pre-dinner drinkies.
@barelvina
Beach House Avalon
Step off the sand and you have arrived. Sundowner sessions and a Japanese-Hawaiian inspired menu.
@beachhouseavalon
Trust Tree Beer
Avalon is proud to have it's very own micro-brewery. On Fridays 4pm-9pm it's beer and tacos all round.
@trusttreetbeer
WHALE BEACH
Jonahs
Proposals, anniversaries and special birthdays should all be spent right here.
@jonahswhalebeach
PALM BEACH
Dunes
Blink and you could be in Puglia. Roam tip – book before sunset as the surroundings are so special.
@dunespalmbeach
The Northern Beaches is the birth place of the legendary Bassike brand and also home to some of the best stores in NSW. Big call, but true.
Lots of fun and frolicking to do.
Beaches
Spoilt for choice. You can hit the majors – Avalon, Palmy, Whale and Bilgola or explore the hidden spots. Paradise Beach is best at high tide and Clareville is exceptional at sunset.
Ocean Pools
All the major beaches have ocean pools. Personal fave is Avalon.
Walks
For 360 degree views you can't go past Barrenjoey Lighthouse or Bangalley Head Walk. West Head is also a beautiful track.
Palm Beach Market
Local and seasonal - 4th Sunday of the month 9-3pm.
@palmbeachmarketau
Ouzo Cooking School
Get your Greek on and book in advance.
@ouzogreekrestaurant
Palmy Platters
Think sunset at Clareville, a chilled French rose from @lepontclareville and a grazing platter. @palmyplatters
Belinda Black Catering
Have dinner delivered to your door.
@belindablackcatering
Jenny's Painted Pots
Drop of off the kids and let them paint up a storm while you bolt to the beach for some downtime.
@jennyspaintedpots
Barrenjoey Boat Hire
Spend a day on the Pittwater cruising, stop at a fishing spot, or take a picnic lunch over to The Basin.
If you fancy a little leg stretch and need to satiate yourself consider stopping along the way.
MONA VALE
Park House
A social space with packs of personality, a good option for lunch on the way in or out.
@parkhouse.mv
Armchair Collective
Quick bite to eat and a sneaky shop.
@armchaircollective
Hayden Shapes
The slickest surf store in Sydney.
@haydenshapes
NEWPORT
Queen Ester Falafel
Authentic as it gets. Israeli owned and made with love.
@queenester_falafel
The Newport
Options! A great Sunday spot for the family with kids activities taken care of OR…ditch the kids and live it up at @bertsnewport @thenewportsyd
Le Petite Marche
Missing Paris? Stop here and stock up on every cheese, baguette and rose your little beating heart desires.
@lepetitmarche_australia
Rukus Cafe
Another great pitstop for organic, nourishing food that will make your insides buzz.
@rukuscafe
Highbration
The clean eats option.
@highbrationnewport
Mrs Robertsons Lounge Bar
Cocktails, music and nibbles. Complete. @mrsrobertsonsloungebar
Pony Rider
Homewares and fashion for the slow and curated lifestyle.
@pony_rider
Knap Store
The cutest lil store with the bestest collection of jewels, fashion, trinkets and treasures. LOOOOVE.
@knapstore
Splice Boutique
Girlies this is going to be right up your alley.
@spliceboutique
The information in this Roam travel guide and the recommendations and suggestions are made in good faith and are based on research by and the personal opinions of the writer.
Users of this information do so on the basis that it may not be current, up to date or accurate. The writer does not accept any liability for any losses or damages sustained by the user.
The writer makes no representations about the suitability of the content displayed in this Roam travel guide for any purpose. The recommendations and/or suggestions do not in any way imply, suggest, or constitute any sponsorship or approval of a hotel, store, restaurant or business.